Low care accommodation
Low Care, (known as Hostel Care), is for people who are more independent and physically able than those requiring Nursing level care, but who may still need daily assistance and support, such as dressing, bathing and eating. Residents are generally more mobile than those requiring High Care.
Low care accommodation provides a home like environment with personal care and daily living activities for residents assessed as being in need of low level care.
We have spacious 15msq. single and 26msq. double rooms with:
• A high/low adjustable bed
• Table and 2 chairs
• Lounge chair
• Built in wardrobe and bedside table
• Kitchenette
• Veranda
• Central heating
• En-suites – fitted with support rails, shower chairs, hand held showers and
emergency call bells.
It is very important that residents feel comfortable in their new home.  To assist with this, we encourage residents to bring with them items that are of importance to them and will make them feel at 'home'. Each building has a communal lounge with a TV and a communal telephone. The residents rooms are wired for private telephone and antenna points. Our facility also offers multiple areas for visitors and families to use including sitting areas, courtyards, village gardens, village hall and coffee shop.
Low care area single rooms are all specifically designed with their own kitchenettes, individual ensuites and verandas for that extended enjoyment of the village gardens and neighbour chats.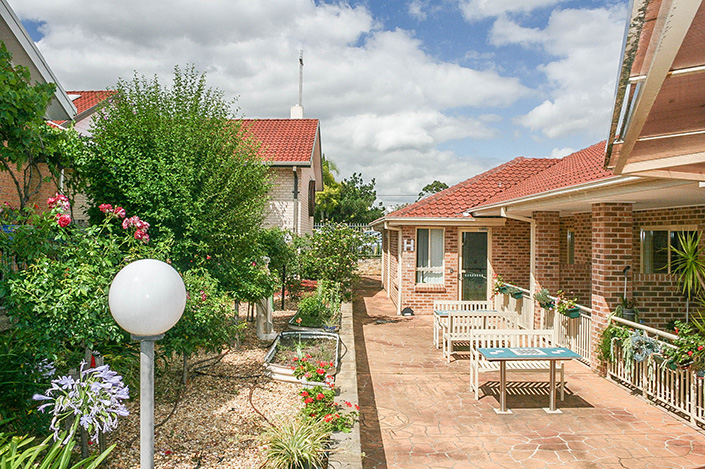 The twin share accommodation is specifically designed to provide privacy and may accommodate husband and wife couples.